Kabul Afghan Cuisine
A taste from somewhere far away…
Article: Kabul: Seattle's choice for Afghan cuisine
Colors NW magazine – May 2002
Zachary D. Lyons
Serving the cuisine of Afghanistan's capital city, Kabul is a unique gem Seattle's Wallingford neighborhood. As owner Wali Khairzada explains it, the ancient city of Kabul lay at the crossroads of trade between India and Central Asia, where for centuries, merchants, conquerors and explorers passed through, leaving their cultural influences behind, along with the finest delicacies from across the Asian continent.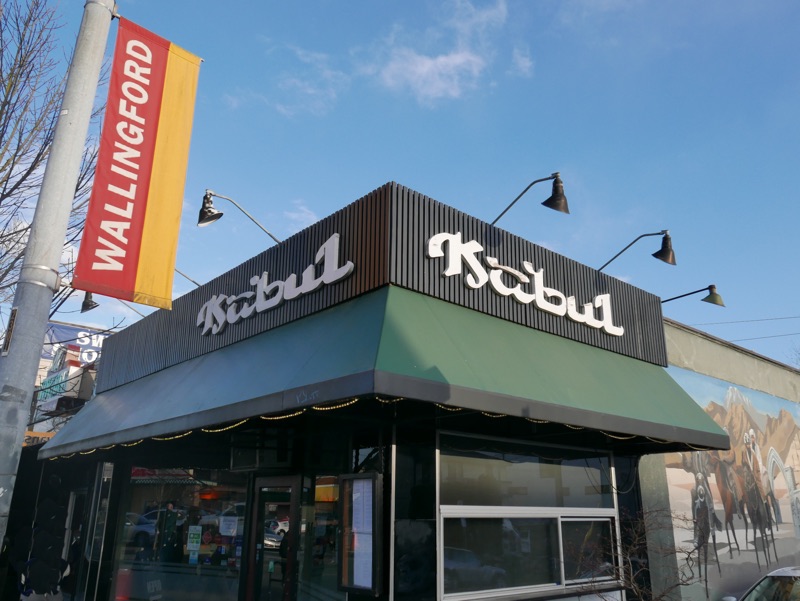 The son of Afghan bankers, Khairzada originally came to the United States in 1972 to study at New York University. In 1978, Afghanistan's communist parties joined together to orchestrate a coup d'etat against the Afghan king. Khairzada says at the time, he was in India for medical care. His father feared that if his son came back to Kabul, he would not be allowed to return to the United States, as that country was recalling its embassy staff. Khairzada's father quickly arranged for Khairzada to return to the U.S.
Then the new socialist Afghan government nationalized the country's industry and financial institutions, freezing the assets of Khairzada's family. Khairzada could no longer afford NYU, so he got a job and took classes part time at a New Jersey community college. In 1975, his student visa expired. He knew that to return to his country meant joining the army and fighting his own people. His father worked with colleagues in New York to arrange for Khairzada and his sister to receive political asylum in the United States. In 1976, Khairzada got his first restaurant job at an upscale Continental restaurant in Hackensack, NJ., where he worked until he moved to Seattle. Then, on Christmas Eve 1979, the Soviets invaded Afghanistan.
Khairzada came to Seattle in 1981 and fell in love with the city, which was surrounded by snow-covered mountains that reminded him of home. He jokes that he started out in Seattle the typical immigrant way, by franchising a 7-11 store.
Kabul was opened in 1992 by Slawomir Pytlasinski, a Polish immigrant. He recruited Afghan native Sultan Malikyar to create the restaurant for him, and Malikyar in turn brought in his fellow countryman, Khairzada, to run the business. Malikyar came from a family that had operated restaurants in Afghanistan. In 1994, the pair bought out the original owner, and in June 2000, Khairzada bought out Malikyar's share of the restaurant.
I have tried just about everything on the menu, with the glaring exception of the Pistachio Rosewater ice cream – something I kidded Khairzada I would complain about, since they were out two visits in a row. The menu is intentionally simple and small. Do a few things with excellence is the attitude here.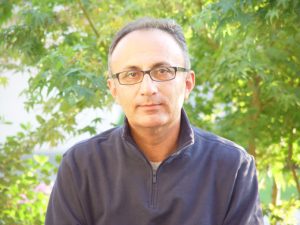 The fare consists of several stews, several dips and sauces, three kebabs, and distinctive soups and salads. Be sure to order appetizers. Everyone I've eaten with at Kabul has commented that they could easily make a meal of appetizers alone. And that's OK, as long as you come back later for the equally impressive entrees and desserts.
Ash – a traditional soup with noodles, yogurt, kidney beans and chickpeas, seasoned with dill, turmeric and mint is delicious. So is Shornakhod, a fresh-tasting salad of chickpeas and kidney beans with a cilantro, lemon and vinegar dressing. Bolani are turnovers filled with scallions, cilantro and potato, with a garlic-yogurt dip. A guaranteed "yum!" Jan-i Amma, a dip of yogurt, minced cucumbers, onions and mint, and Burta, a dip of crushed eggplant blend with yogurt, sour cream, garlic, mint, cilantro, olive oil and lemon juice, are served with Afghan bread – a very thin flat bread you use to scoop up the dip. Both are wonderful, though quite different. And if you have any leftover Jan-i Amma or garlic-yogurt dip, use them with your main courses. Salata is a surprisingly tasty cucumber salad to me, as I am not a big cucumber fan. With tomatoes, onions, mint, and a lemon dressing, it is nicely salted and seasoned, and is free with every entrée.
The stew-based entrees are available both with and without meat. While they traditionally come with meat in Afghanistan, Kabul has adapted them to meet the needs of Seattle's large vegetarian community. Qorma-i Sabzi is a stew of spinach, cilantro, parsley and scallions, topped with a lamb stew. Qorma-i Tarkari is a stew of cauliflower, baby carrots and potatoes with a lamb stew seasoned with dill, saffron, turmeric and cumin. Both are a lamb eater's delight, while being excellent lamb-free as well.
Ashak is a wonderful, and unexpected, pasta dish available with or without beef. (Remember, Marco Polo brought pasta back to Italy from China via Afghanistan 700 years ago!)
Badenjan Borani is eggplant sautéed and simmered in a nice tomato sauce, served on a bed of that terrific garlic-yogurt sauce. Order it as an entrée topped with ground beef seasoned with coriander, turmeric and cayenne pepper, or without. I recommend ordering the Kebab Special, where you get the delightful vegetarian Badenjan Borani as a bonus.
As for the kebabs, choose from lamb, beef or chicken. Your choice of meat will be marinated in a savory selection of complementary seasonings, skewered and flame-roasted. All are exquisite. Personally, I find myself craving the Bara Kebab (lamb) often. Your leftover garlic-yogurt dip serves as an excellent condiment to the kebabs, as well. Most dinners are sided with what I think is the best Basmati rice in the area.
Save room for dessert! The Firni, made in house, an eggless custard pudding seasoned with cardamom and rosewater, and topped with ground pistachios, is delectable, while the in-house Baklava is delicate and delicious without being overbearingly sweet or gooey. Ice creams are made especially for Kabul, with dramatic, honest flavors like mango, green tea, chocolate and blackberry in a perfectly creamy, not-too-sweet base. And then there is the mythical Pistachio Rosewater ice cream. I think Khairzada was just hiding it from me to ensure my speedy return.
Article: Kabul: Seattle's choice for Afghan cuisine
Colors NW magazine – May 2002
Zachary D. Lyons
Article: Kabul – A Magic Carpet Ride
Seattle Homes Magazine – May 2003
Long before recent events increased our interest in all things Afghani, I had discovered Kabul, on the fringes of Wallingford, where owner Wali Khairzada has crafted an homage to his homeland. The moment you walk through the door, the warm scent of exotic spices embraces you. Photos of Kabul and its inhabitants line the saffron- and olive-colored walls. A sitar player squats on a handwoven rug, stroking plaintive strains from his instrument.
I always order the Kabul Special, which includes a beef, lamb or chicken kebab plus side dishes. Kebab Murgh arrives on a skewer – knobs of chicken marinated overnight in yogurt, garlic and spices, cooked to tender moistness and redolent of lemon and cumin. Badenjan Borani is a wondrous vegetarian dish – eggplant simmered to a velvety consistency in tomato sauce, then garnished with yogurt and dried mint. Cinnamon-scented basmati rice, Afghani bread (like paper-thin pita) and a refreshing cucumber-and-tomato salad are also included in this bargain-priced ($16) but boldly spiced spread.
Two desserts are mandatory: Firni, white custard flavored with cardamom and rose water and sprinkled with ground pistachios, and Pistachio Rose-Water Ice Cream, a generous bowl of rose-petal-scented vanilla ice cream studded with an impressive number of pistachios. Add a pot of cardamom tea, and I'm on a magic carpet ride.
Article: Kabul – A Magic Carpet Ride
Seattle Homes Magazine – May 2003
Kabul, the capitol of Afghanistan, is an ancient city, lying at an altitude of almost 6,000 feet at the crossroads of trade between India and Central Asia, leading to the famous Silk Route travelled by Marco Polo in the 14th century.


It is the site of towns since antiquity, called Kubha in the Rigveda (about 1500 B.C.) and Kabura by Ptolemy (second century A.D.). The city was disputed between many invaders: in the fourth centruy B.C. it was part of the empire of Alexander the Great, became part of the Islamic world by the 9th century A.D. and suffered destruction from the hordes of Genghiz Khan in the 13th century. Babur Shah, founder of the Mughal empire of India, made Kabul his capital in the 16th century, and Timur Shah of the Durrani dynasty made it the capital of Afghanistan in the late 18th century.
In spite of British and Russian invasions in the 19th and 20th centuries the city has survived and is now a metropolis with almost two million inhabitants. Sitting astride of the "Gateway to India", Kabul became famous for its cuisine which combines the choicest delicacies of Asian dishes creating a unique culinary experience.
You can get our cuisine delivered to your door by ordering through any of these services.  Thank you.
                    MON      closed
                     TUE      closed
                   WED  5:00 – 9:00pm
                    THU  5:00 – 9:00pm
                     FRI  5:00 – 9:30pm
                    SAT  5:00 – 9:30pm
                   SUN  5:00 – 9:00pm
Hours subject to change due to COVID-19

2301 N. 45th Street
Seattle, WA 98103

In Seattle's Wallingford neighborhood